Challenge
A National Retail Banking Franchise had a problem with intruders cutting a hole in the roof during work hours when the security system deactivated. The intruders would come back the next morning when the security systems were deactivated from the night time security schedule to gain entrance to the facility and steal assets. With hundreds of facilities across the United States, this was a real challenge to overcome because each facility had varying security systems. The building's roof tops were small in size and the customer wanted the most effective form of detection for the required distances. In addition, rooftops are harsh environments and susceptible to nuisance alarms from falling leaves, birds, weather and other perimeter obstacles.
Solution
The systems integrator introduced OPTEX's award winning, UL Listed RLS-2020S Redscan "mini" laser detector. It is a next generation short range 65 ft. x 65 ft. (20m x 20m) at 95 degree radius laser scan detector that provides accurate motion detection for indoor and outdoor security applications. It has the same proven benefits of its 'larger' RLS-3060 companions but is lighter, more compact and has a range of additional control and power features. With its powerful processor, the RLS-2020S can be deployed in outdoor environments, and has a number of environmental resistance features to further minimize false alarms in all kind of weather conditions. Its flexible mounting options are scalable providing flexibility and ease of installation. I can be used as an analog or IP device. It is PoE enabled requiring only 6 watts of power and can be integrated with popular video and alarm management software. With it enhanced Redscan Manager Utility Software, you can customize detection settings as well as export/import settings to other detectors making setup consistent where applicable.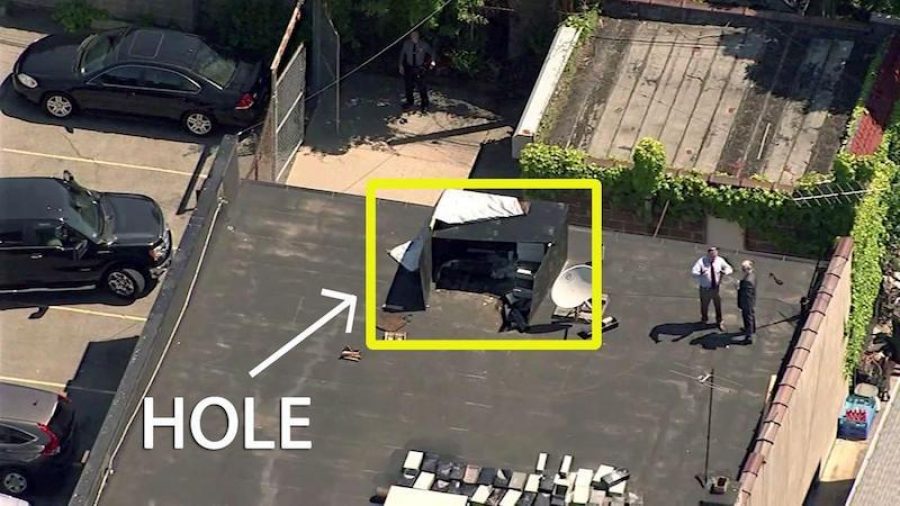 Design
Typical rooftop design covers a 130' ft x 65' horizontal area plus coverage of obstacles such as HVAC units and other building entry points such as window skylights. Depending on power requirements, the unit can operate on 12 VDC or 6 Watts PoE. Detection settings can detect objects from .4 Inches and higher. For this project, settings were made to detect objects from 12 inches and higher to help eliminate alarms from birds. Because each facility uses different security systems, the systems integrator will incorporate Optex's Axis ACAP plugin which identifies all of the RLS-2020s alarm event codes allowing you to create alarm event rules and pre-set camera positions based on Redscan's detection areas. And, can be managed from any alarm system that recognizes an Axis camera. You can also manage up to 3 Redscans per camera. Operating temperature range is -4 to 140 F.
Result
Currently, there are 180 units installed in 150 locations experiencing less than 2% false alarms in varying environmental conditions. In addition, there has been 2 confirmed criminal acts caught by the rooftop security system. Future security upgrades at each location will introduce Axis cameras utilizing Optex's ACAP integration.