Product Details
FlipX Indoor PIR Series: With Unique 180˚ Rotatable Lens for Customized Detection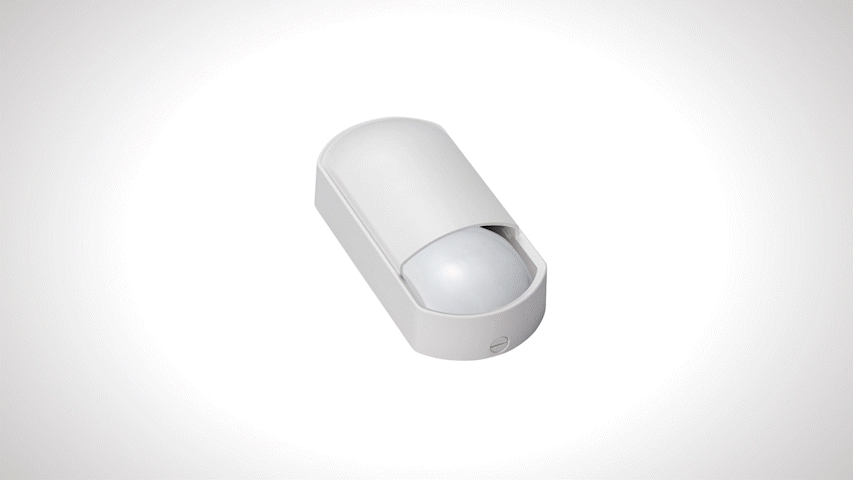 The FlipX Series is our new generation of indoor PIR detectors equipped with innovative pyroelectric element and rotatable lens, a feature unique to OPTEX. By simply removing the case and flipping the lens 180˚, the detection pattern can be customized from 85˚ wide for covering large open spaces, to just 5˚ for covering long narrow passages or windows. The FlipX Series is ideal for indoor applications ranging from residential to high-end commercial sites.
Advanced wired Dual-Tech Anti-Masking model
Compliant to EN-Grade III
Product Features
Unique 180˚ Rotatable Lens for Customized Detection
By simply rotating the FlipX lens 180˚, the detection pattern of the sensor can be changed from wide to narrow to fit a variety of indoor application needs ranging from residential to high-end commercial. This feature enables the FlipX Series to effortlessly meet multiple application needs and minimizes installation time.

For commercial applications, the FlipX Series offers a wide range of functions such as IR anti-masking, and optional settings like switchable range, to protect sites such as offices, shops, or restaurants, from intrusion attempts after operational hours. The FlipX can also be installed to protect specific entry points or high-value assets according to your specific application needs.
Anti-Masking
IR anti-masking function will generate a trouble signal when the detector is masked.
Super High Sensitivity
High PIR sensitivity can detect threats even if the temperature between a human and the background is similar.
Pet Immunity
False alarm protection with excellent tolerance to spot temperature changes from small animals and pets.
Down Zone Switch
Down Zone detection area can be turned on or off.
Removable Terminal Block
The terminal block can be removed from the back plate for easy wiring and replacement, without having to access key parts on the main unit.
EOL Resistor Socket
Axial resistors do not need to be connected to terminals with signal cables to differentiate between alarm, trouble, and tamper signals.

Prominent LED Light
LED color is bright green for easy viewing from a distance.
Applications
Ideal for advanced high-end and high-risk intrusion settings.
Applications
Key Features
Advanced dual-tech PIR & Microwave model for high-security applications
Double Protection Anti-Masking
Super High PIR Sensitivity for elevated performance
Down Zone Switch
Other products you may be interested in