OPTEX REDSCAN mini-Pro Advanced LiDAR Sensor Series
The OPTEX REDSCAN mini-Pro Advanced LiDAR Sensor Series is designed for both indoor and outdoor high-security applications, offering unparalleled accuracy, reliability, and flexibility. With two exceptional products in the lineup, the RLS-2020A and RLS-2020V, our REDSCAN mini-Pro Series is set to redefine intrusion detection and security monitoring.
The REDSCAN mini-Pro Series employs cutting-edge time-of-flight technology, enabling it to identify the size, location, and distance of moving or loitering objects with remarkable precision allowing it to track targets to their exact X and Y coordinates. This level of accuracy ensures that threats are detected proactively, allowing security teams to respond swiftly and effectively.
In addition, the RLS-2020V model features a built-in IR FHD camera, offering visual verification and recording capabilities. This feature provides an additional layer of security by allowing users to see the detected target, ensuring that alarms are verified accurately.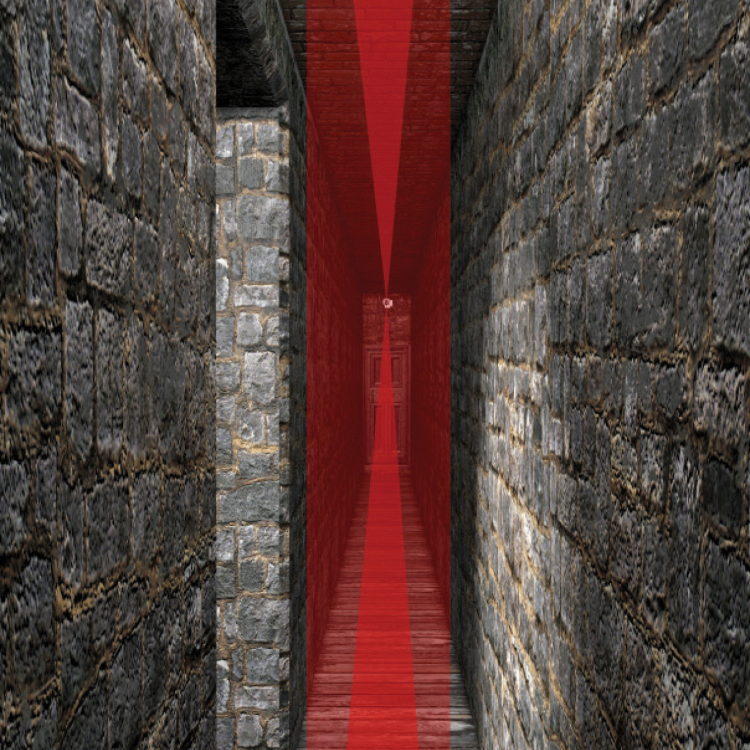 Intelligent Analytics
Our LiDAR technology excels in challenging conditions, including complete darkness and complex surroundings. With an impressive 100-millisecond response time and an angular resolution of 0.125 degrees, the REDSCAN mini-Pro ensures that targets within the detection area are detected and visualized instantly, regardless of their location.
Customizable Detection Areas
Adapt the detection area to your needs with ease. The REDSCAN mini-Pro offers flexible mounting options, allowing for a high-resolution 65x65ft horizontal, vertical, or angled detection area, with a 95-degree LiDAR detection range. Plus, with an expanded range of up to 100ft, it extends its reach even further. You can also configure up to 8 independent detection zones with customizable parameters to suit your environment and target objects.
Environmental Resistance
The REDSCAN mini-Pro can withstand the harshest weather conditions, operating flawlessly in temperatures ranging from -40°F to 140°F. It also features auto-adjustment capabilities to adapt to varying ground levels.
Dynamic Event Filtering
Real-time event analysis and logic-based filtering enhance your security team's efficiency. The REDSCAN mini-Pro can alert you to target movement or unauthorized area access, such as tunnel entrances, ensuring that critical incidents are prioritized.


The REDSCAN mini-Pro Series is ideal for a wide range of security applications, including:

Protecting valuable assets and restricted areas
Securing rooftops and skylights
Monitoring building facades
Safeguarding perimeters and gates
Securing narrow corridors
Under-floor and ceiling protection
Ensuring tunnel safety and rail crossings
The REDSCAN mini-Pro is ONVIF Profile S compliant, allowing it to seamlessly send alarm outputs to any compliant networked Video Management System (VMS) or IP devices. Additionally, it complies with popular network protocols such as DNS, DHCP, NTP, and WS-Discovery.
Security is at the core of our design. The REDSCAN mini-Pro also features secure network connectivity via both IP and analog connections and is compliant with industry standards such as HTTPS, SNMPv3, and IEEE802.1X.
Installing and configuring the REDSCAN mini-Pro is also a simplified process. Our Multi-Angle Adjustment Shell (M.A.S.S.) simplifies reconfiguration and adjustment to fit various mounting conditions. With an intuitive user interface and web browser-based settings, configuring and maintaining your system is both easy and flexible. The RLS-2020V even offers visualization of the detection area and the ability to create a laser guideline.
For Inquiries and Questions, Contact Us
We're here to assist you with any inquiries or questions you may have about our REDSCAN mini-Pro Series. Feel free to reach out to us at 800-966-7839, or sales@optexamerica.com.